Safe is safe. For sure!
We'll take you high safely.
Bei KUNZE sind Sie auf der sicheren Seite: Unsere Maschinen sind alle nach den aktuellen gesetzlichen Regelungen zertifiziert. Zudem achten wir darauf, dass Ihre Maschine sicher bleibt und weisen Sie auf anstehende Prüfungen hin. Als Grundlage für unser Management nutzen wir die TÜV-Zertifizierung nach DIN EN ISO 9001. Mit diesen Partnern bieten wir Ihnen den Service dort, wo Sie sind.
Kunze. A family. One goal
Get In. The machine is buzzing. Up. Higher. The colleagues on the ground are getting smaller, the location is approaching. When work in height needs to be done, KUNZE is your reliable partner with more than 30 years of experience. Since 1988, KUNZE has been supplying the world with lifting platforms for high altitude work, indoor and outdoor, for hall, terrain and rail. KUNZE is on site and knows all areas of application from rental and sale. With a fleet of more than 10 different types of machines, KUNZE covers a wide range of applications - and develops special equipment together with manufacturers for challenging applications. To make working at high altitudes even safer and more comfortable for you.
Safety for your employees
Our technology offers you the height access and security that protects your employees and intervenes in critical moments. Through our operator training, your staff knows every move, which makes the work safe and fast.
Safety at height
Replace ladders
Height access technology of all kinds
Expert knowledge from our blog
Efficient solution - Spider20.95 spider lift with winch for Deutsche Bahn
Efficient solution - Spider20.95 spider lift with winch for Deutsche Bahn
Today we would like to tell you about a special delivery and handover that took pl…
New mobile service in NRW
New mobile service in NRW
We're thrilled to announce the expansion of our team of skilled service technician…
Delivery of Spiders in March 23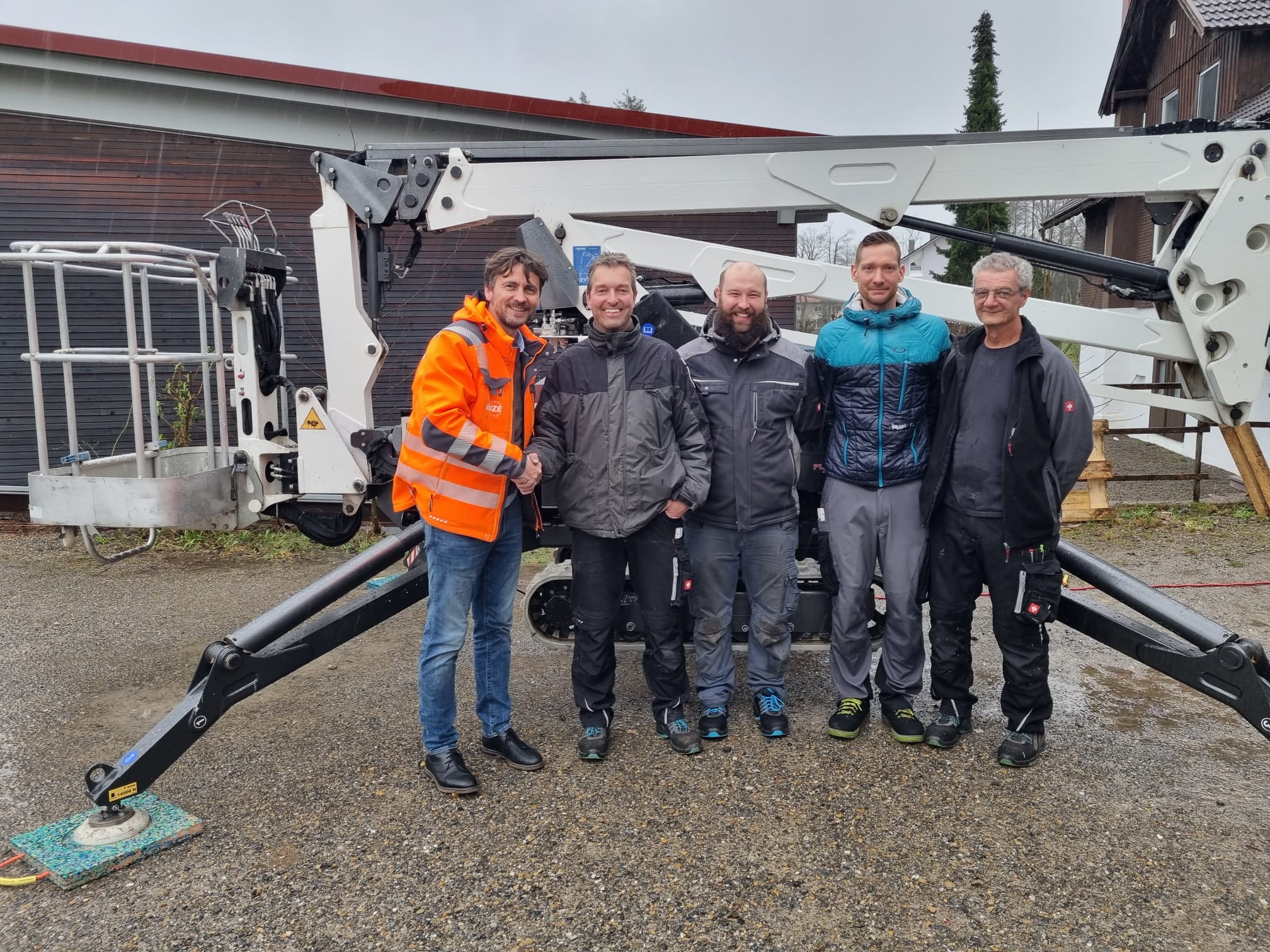 Delivery of Spiders in March 23
Kunze delivers: In March, we had the pleasure of delivering a total of five high-q…
These customers work with our technology
Any questions?
Why should you buy machines from Kunze?
We are an IPAF member and our companies are certified according to DIN EN ISO 9001. Our quality management is very demanding and designed to map processes transparently and digitally. At Kunze, our DNA contains high quality and satisfied customers. Our suppliers have also been at our side for several years. In recent years, not only business relationships have built up here, but also a friendly relationship. Here we take you on board as a customer.
Why should you rent machines from Kunze?
Our team consists of experienced industry experts. You can be sure that we will find the right device for your use. Of course, there are also special cases from time to time, but here, too, we are well covered via our SYSTEM LIFT network and can help you with almost any machine.
The age of our machines also plays an important role, on average our rental machines are not older than 5 years and thus offer you the best comfort and safety functions.
What equipment can I buy or rent from Kunze?
We sell platforms of all kinds, not only in the Rosenheim area, but also nationwide and internationally. In rental, the product range covers the same assortment. Not only working platforms, but also mini cranes and personnel lifts can be found with us:
Trailer mounted aerial work platforms
Articulated telescopic work platform
Railroad working platform for use on the track
Truck mounted platforms
Telescopic working platforms
Crawler lift
Scissor lifts
Mini cranes
We will be happy to advise you in detail. Just give us a call or send us an inquiry.
What advantages do the mini cranes from Kunze offer me?
Our BG Lift mini cranes bring high flexibility and are excellent for use on the construction site. They can lift heavy objects such as glass windows, metal parts or machines easily and uncomplicatedly. This makes your work on the construction site much easier.

In addition, the development of the mini cranes incorporates the knowledge gained from more than 10 years of sales and rental of mini cranes. So you can be sure that with us you will always remain at the cutting edge of technology.
How can I decide which machine suits my work best?
You can rent and test all our machines at any time at low cost. We also offer property inspections free of charge.

Even before you buy, you can thus borrow a machine for a test rental and then decide whether it is the right machine for your application.
How do I learn to use the machines?
Of course, we offer the appropriate training for our machines. You can be trained as a working platform operator, get your driver's license for forklifts or earth-moving machines and the training as a mini crane operator. We also offer training to become a UVV inspector
Is there a TÜV for working platforms?
The TÜV for working platforms is covered by the UVV (accident prevention regulations). The UVV inspection should be performed once a year in Germany. Other countries can ask for different inspections. We will be happy to perform this on your machine.
How long do I have warranty when buying a new machine?
This varies depending on the manufacturer, but as standard our manufacturers offer a 12-month parts warranty. Our warranty is also 12 months according to German law.

In addition, there are various options for extending the warranty terms.

We do not offer a used machine warranty, but you will always find inexpensive demonstration units with a shortened warranty period as a cost-effective yet high-quality alternative to new equipment.
Do I receive instruction when I rent or buy a machine?
Of course, we are also there for you during the rental or after the purchase of the machine.
We explain the functions of the machine and instruct you in detail.

Depending on the effort, however, we also charge a flat rate here, as we do not want to provide a cheap and useless instruction for you.