Railroad platforms for sale at KUNZE
Rail technology & height access with expertise
Railroad working platforms are perfectly suited for use on the rail network. Thanks to its rail and road technology, both normal roads and rails can be driven on. Due to the numerous country-specific differences with regard to track dimensions, it is best to simply contact us. In the meantime, our railroad work platforms are available in numerous variants and thus also adapted versions for different tracks.
Railroad platforms for sale at KUNZE
19 meters working height | The powerhouse for the rail
Our novelty 2022: The RR19-500 since November 2022 approved for the German market.

You can also request the machine from us for a test rental before you decide to buy.
Our railroad working platforms
"Our 2022 product innovation: the RR19-500 19m railroad working platform from Platform Basket. Unique design and performance features engineered for maximum reach on the track."
Everything at a glance
The differences of our railroad working platforms
Use this to quickly and easily compare the key features of Platform Basket's railroad boom lifts.
13,9-14,5t
Suitable for 3.5t trailer
Approved according to DB Netz RIL 931
200kg
Our railroad boom lifts in use
The railroad working platform can be easily placed on rail, enabling rail operation in just a few seconds. Smooth movements, reasonable telescopic speeds and easy operation make the boom lift an optimal working tool.

Approved in: Germany, Austria, Switzerland and Belgium and other countries through the Platform Basket dealer network (UK, Australia, France, other countries on request).

Used machines that we offer were previously used in our rental business. Accordingly, these boom lifts have a complete documentation and a proper maintenance history.
Italian engineering
Commitment, reliability and professionalism in the construction of aerial platforms for railroad maintenance PRODUCED IN ITALY Commitment, reliability and professionalism in the field of working air transport have introduced the Platform Basket brand in the specific field of aerial platforms for railroad maintenance.

Platform Basket now offers extremely light, maneuverable and powerful products that allow maintenance operations to be carried out easily, reaching the work site by road transport and avoiding blockages or delays on the railroad line.
The strict railroad regulations are an integral part of the development of each new Platform Basket device. As of now, certified products are available for the main European and international railroads.

With this success, Platform Basket now has a dedicated railroad division that develops special work platforms for lifting people and equipment.

Experience in various industries, including specialization in crawler lifts, has led the company, based in Emilia-Romagna (Italy), to develop a two-way work platform perfectly suited for track work. The machines have had in different parts of Europe and worldwide.
Designed for operation on the rail network in compliance with European standards such as EN15746, EN280, EN14363 and many others. Rigorous testing ensures high quality of the machines.

Conformity with Machinery Directive 2006/42/CE, EN 280-2015, 2014/30/CE (EMC), EN ISO 12100:2010, EN15746, DB RIL 931
Thanks to the innovative control concept of all Platform Basket's powered access platforms, all machine data is stored in the cloud and can be accessed by our customers, our service department and the manufacturer. With the help of our knowledge database, troubleshooting is also delivered quickly and easily.
With the help of high-quality, biodegradable hydraulic oil and also low-emission engines through to purely electrically powered vehicles, the environmental aspect is not neglected either.
Unique on the market. The automatic leveling in the superelevation of all machines in interaction with an oscillating axle make the machines true workhorses on the track.
After more than 30 years of experience in the world of powered access, our network consists of strong customers and partners!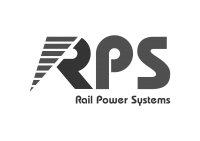 Any questions?
Are there any references for Platform Basket's railroad working platforms?
Our customers include: Spitzke, Rail Power Systems, DB Bahnbau, SPL Powerlines, and many more
Our customers include companies from overhead line construction and maintenance, but also municipalities or operators of regional railroads. The infrastructure company for rail operations Spitzke from Berlin, is already in possession of our Railroad working platforms, also Railpower Systems GmbH or Furrer+Frey from Switzerland are close partners for our machines. Long-term rentals or also the purchase of the Railroad equipment by our customers shows that the machines are reliable machines and efficient acquisitions.
Are there additional equipment or customization options?
Options and individual production from one hand
Thanks to numerous optional extras, the two-way devices can be individually configured to your requirements and allow you to open up additional applications. Options include: Soot particle filter, safe, emergency power unit, customer color, pantograph, and much more! We will be happy to inform you about all available options and advise you on the equipment. Also individual productions do not represent any problem and are carried out by us.
Do I need a permit to operate these lifts on rail?
Rail network approval available in DE-AT-CH, other countries on request
We have the approval for the German rail network. In cooperation with DB-Netz, the railroad working platforms can be used on the rail network of Deutsche Bahn for several years. Also in Austria and Switzerland the approvals are available and give you so flexible application possibilities. Here we have been working with partners for several years to enable you to use a railroad machine. In the private sector, e.g. on private company premises, no extra approval is required.
What types of drives can I order?
Diesel, electric or also hybrid possible
The rail vehicles are available in 3 versions.
Standard version: diesel engine and electric motor
Electric: electric motor and lead-acid battery drive
ED- Hybrid: Diesel engine and lead-acid or lithium-ion battery drive.
How to learn the operation of the railroad machines?
The operation of a railroad platforms is somewhat more comprehensive than normal aerial platforms. For this purpose, we have developed an operator training course which, on the one hand, provides an understanding of how to work at heights and, on the other hand, covers the special technical features of the RR family.

A separate topic is the training of train drivers. Here we can put you in touch with partners and training centers.
You want to buy a railroad machine? Contact us.