The Spider 13.80 has established itself as an impressive innovation on the market, as it is one of the only machines in the crawler platform segment with telescopic design.
With the help of the crawler undercarriage, the 13m crawler platform guarantees absolute stability, even in a still confined space thanks to its narrow width.
The hydraulically adjustable crawler undercarriage also offers the advantage of even greater ground clearance in a wide position. This allows the tracked platform to work on unpaved surfaces without any problems and to overcome slopes of more than 25%.
The Spider13.80 tracked platform from Platform Basket is easy to operate thanks to the simple and intuitive on-board equipment and is an excellent choice for rental or end users.
BI drive with Honda GX270 (air-cooled 1-cylinder 4-stroke gasoline engine)
230V/110VAC electric motor Optional: battery drive (E) or hybrid version (ED)
Smooth & Multifunctional control
Lightweight, removable work basket
Air & water connection in the work basket
Electronic tilt sensor (max 1.5°)
Double Speed (slow/fast)
Radio remote control
Diagnostic display for easy maintenance
Analog and digital levelling
Wide range of applications for the 13m crawler platform
The Spider 13.80 from Platform Basket offers maximum flexibility, thanks to small dimensions and outstanding working diagram. Thanks to the transport with the suitable trailer, it can be quickly moved from one site to the next. The machine has been fully designed with the operator in mind: thanks to an easily removable work basket, diagnostic display, cable control for driving and sensitive controls, working with the 13-meter tracked aerial platform becomes extremely effective.
Also available as PRO version (Spider13.80Pro) with automatic outrigger and radio remote control - to make working even more efficient!
We are also happy to offer you the matching trailer. Here we work together with the Austrian manufacturer TIMA
Maximum flexibility
Compact and lightweight, yet with maximum reach: That best describes the Spider13.80 from Platform Basket.
Our entry-level model offers maximum flexibility and mobility at an affordable price
Transport with suitable trailer
We offer you the matching trailer for this device right away.
The TIMA trailer GTAL 240/128/2,7 is exactly tailored to the Spider13.80 crawler work platform. Easy and fast transport to the next place of operation is thus guaranteed.
Perfect for the operator
The sensitive proportional control, diagnostic display, cable control for driving and a removable work basket make the Spider13.80 the perfect companion for everyday use.
Simple operation and multiple areas of application thanks to crawler chassis
The crawler undercarriage of the Spider 13.80 guarantees absolute stability despite its narrow width. The load-distributing undercarriage, which can also be equipped with white, abrasion-resistant rubber tracks as an option, is gentle on all types of soil and enables a wide range of applications. The extendable crawler undercarriage makes it possible to work on unpaved surfaces without any problems. Slopes of more than 23% are no longer a problem.
The compact size and easy transportability make this 13-meter crawler work platform the ideal tool for all work that is difficult to reach with a normal work platform. For example, you can easily perform maintenance work, painting work or tree trimming with the Spider 13.80.
When the crawler is set to narrow, the crawler platform is particularly compact and can even pass through a normal doorway up to 80cm wide. The Spider 13.80 is delivered with radio remote control from SCANRECO, incl. automatic outrigger.

With the radio control you can also easily load and unload the platform on your trailer or van.

These features, along with its compact size that allows it to be used in tight spaces, make it an excellent choice for jobs such as tree pruning, maintenance, painting and any other work at heights that are difficult to reach with ladders.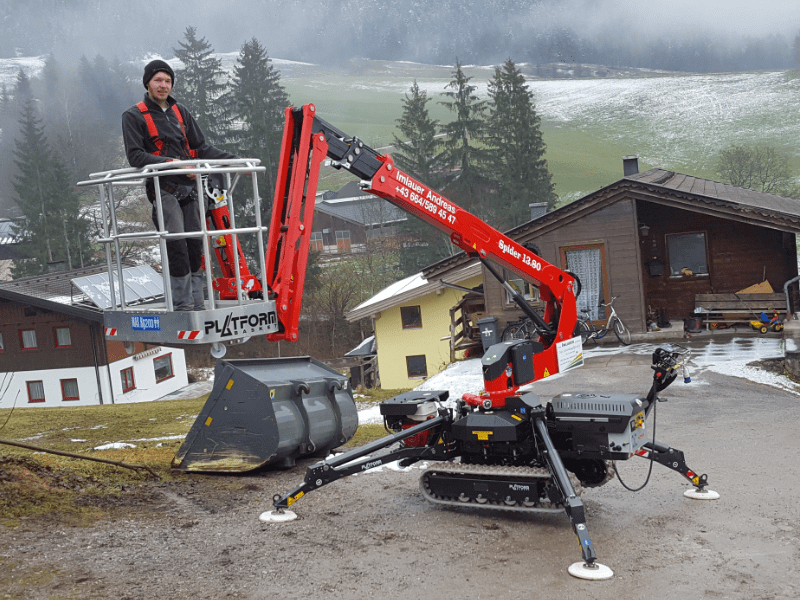 Options and accessories
Different circumstances in the application require flexible adaptations. The accessories have been developed by our manufacturers based on customer requirements. Select your individual stage equipment.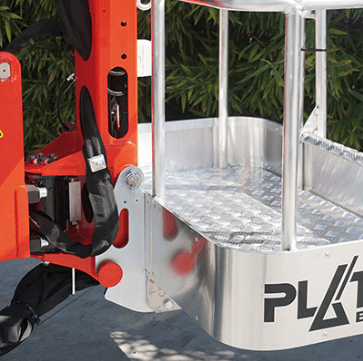 Hydraulic basket rotation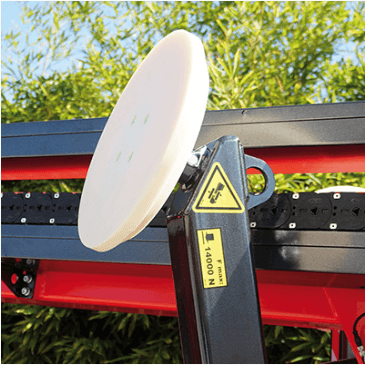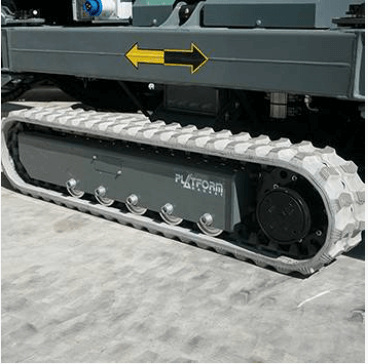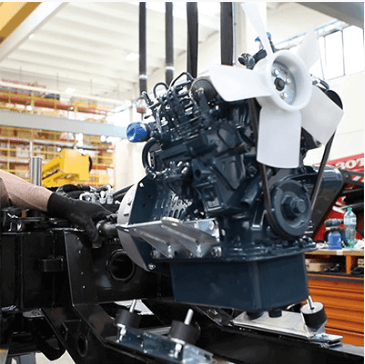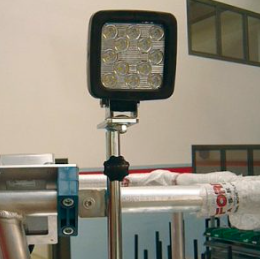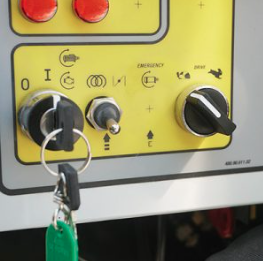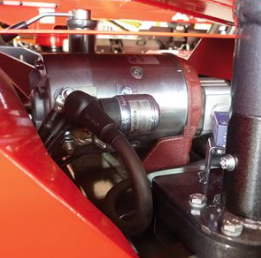 Emergency electric pump 12V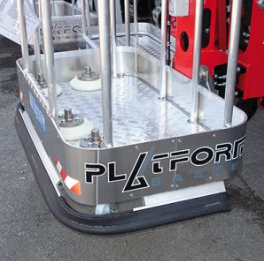 Anti-collision protection
You want to buy a Spider 13.80?
We create an individual offer for you