Used aerial lifts from KUNZE
Buy used working platforms
Among our used equipment you will find used cherry pickers from our rental business. This shows the advantages and disadvantages of a piece of equipment in daily use with renters, which allows us to offer you even better advice. In addition, the longevity of a used aerial platform can also be determined, so you can learn first-hand about the reliability of the equipment. Numerous low-cost suppliers are able to offer used machines via online stores, and no one can trace where these machines come from. With us, you can be sure that you will receive a tested used machine and also pay a fair price. Besides the working platform, we also offer you the service in case of problems and repairs and we can also help you with new purchases.
We offer you used cherry pickers from our rental park or from our dealer business. Our machines are tested and checkbook maintained unless otherwise stated. With our used cherry pickers you have the possibility to buy access equipment at a reduced price. You can also find young used equipment or demonstrators in our used equipment portal. When buying used equipment, the most important thing is the previous history. How was the machine maintained, which spare parts were installed, is the operating hours counter possibly manipulated. All these are questions that online portals cannot answer, because anonymous sellers can post your used cherry picker. With us you do not buy a pig in a poke.
Buy used aerial platforms at KUNZE Bühnen at a reasonable price
With our used aerial work platforms, you are buying inexpensive equipment with significantly lower acquisition costs than comparable new equipment. Since the market often does not offer a large number of machines, you should react quickly when buying a used aerial work platform and inquire about your desired device today.
We also support you with financing or installment plan. This way you remain flexible and preserve your liquidity.
Buy tested machines
Buy used mini cranes, working platforms and forklifts
Tested
Our used cherry pickers are tested and regularly maintained
History at hand
All used working platforms have a complete history
Personal contact persons
As a family business, we stand behind our used work platforms
Expert knowledge from our blog
Efficient assembly work with mini cranes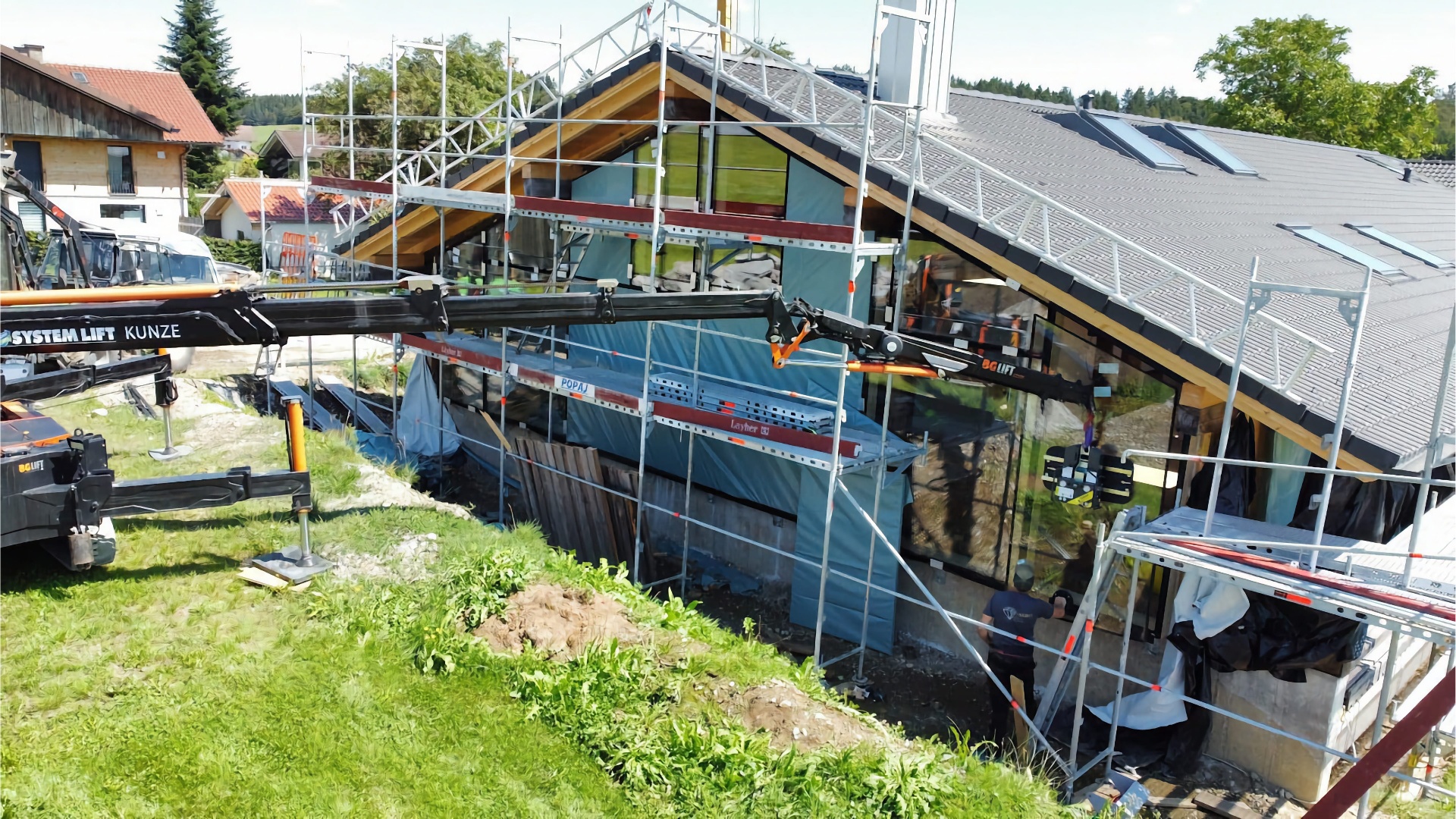 Efficient assembly work with mini cranes
03. November 2023
2 min Lesedauer
Delivery of Spider22.10 to photovoltaic specialist Solarel in Austria
Delivery of Spider22.10 to photovoltaic specialist Solarel in Austria
13. October 2023
1 min Lesedauer
Efficient solution - Spider20.95 spider lift with winch for Deutsche Bahn
Efficient solution - Spider20.95 spider lift with winch for Deutsche Bahn
23. August 2023
3 min Lesedauer